Q: Who are you?
A: My name is Andrew Turnbull. This is my corner of the web.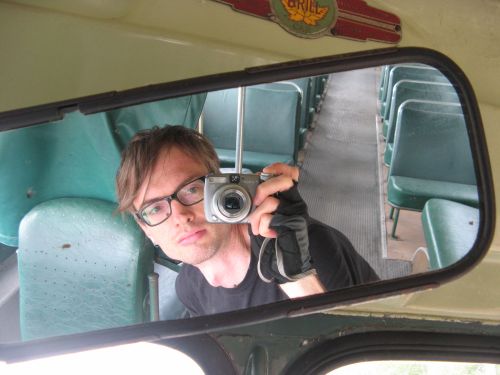 I am a secular humanist, a gay man, and an atheist. I have many interests, but some of the strongest are photography, music, local history, cycling, social justice, and the act of organizing information.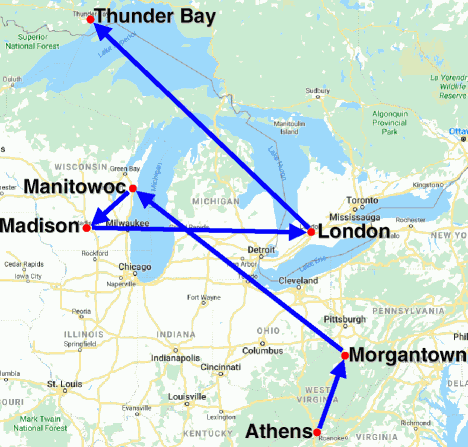 Since escaping small-town life in 2003 I've moved to a succession of cities; each of which (save Thunder Bay) was bigger than the one before. As of 2017 I am living in Canada, pursuing a Master's Degree in Library and Information Science.
Q: How come you no longer live in West Virginia?
A: This is why. This is why, too.
I'll happily move back there as soon as there's a transgender lesbian atheist woman of colour serving openly in the House of Delegates, they're teaching actual science in science classes, and the state's carbon footprint is at zero. Unfortunately, I don't expect to live that long.
Q: How can I contact you electronically?
A: You can e-mail me feedback and other correspondence here. It's great to hear from people, so thanks! My AOL Instant Messenger and ICQ handles were andrewt3660 and 300868519 (before AIM and ICQ died, that is), and I belatedly signed up for Twitter at @AndrewTurnbull.
Q: Are you on Facebook, Reddit, Pinterest, Instagram, Tumblr, Vimeo, Snapchat, Google+, or YouTube?
A: No.
Q: How did you create this site?
A: I code all HTML and CSS by hand, using a text editor called Notespad for Windows XP and earlier. For my own amusement, I phased out most "deprecated" markup ages ago and converted the pages to XHTML. I also briefly worked in a little PHP here and there; however, since active pages are more frustrating to maintain than static, I kept this to a minimum.
All content hosted here should be fully accessible in any standards-compliant browser of the last 15 years, including those capable of running on Windows 95 and Mac OS 9. I'd be unhappy if this wasn't the case.
Q: How long has your site been online?
A: The Andrew Turnbull Network first went live on December 23, 2002...on GeoCities! Enough time has passed that I no longer feel cringey admitting that.
Q: Is it just me, or does your website have absolutely no coherent theme?
A: *sigh* Well, I suppose that's one of the perils of having too many interests. If you feel disoriented, you can always check out the site map that used to be on the front page.
Q: Where was the picture at the top of the page taken?
A: Grand Rapids, Michigan, on the nineteenth-century "Blue Bridge" that used to carry the Grand Rapids and Indiana Railroad downtown.
Q: What's your favourite band these days?
A: Walk the Moon. What's not to like? They're guys my age who like the same new wave influences I do!
Q: Won't you tell me anything else? There's so much I want to know.
A: Sorry. That's all for now...