West Virginia and Virginia Radio Airchecks
From 1997 to 2003, I lived in southern West Virginia and listened to local radio stations with regularity. Although my interest in this form of broadcasting eventually petered out in favor of other forms of entertainment, I managed nevertheless to record and archive several hours of clips and material to cassette. This continuity and ephemera is what is presented here.
The majority of these audio clips date to 2001; with a bit of chronological bleed-over both before and after.
---
WXLK, 92.3 FM (Roanoke, Virginia)
K92 first went live as such on New Years' Day 1980; absorbing a Top 40 format that had previously been used on sister station WROV-AM. I rarely listened to this station beyond 1998-99 (as my personal tastes and the contents of its rap-heavy playlist started creeping towards opposite poles), but its broadcast area covered a very wide swath.
---

WSTG, 95.9 FM (Princeton, West Virginia)
The ancestor of WSTG was WLOH-AM, which went on the air in 1947. An FM station at 95.9 was first established in 1970 under the WHGC callsign. In 1973, both stations became known as WAEY and adopted a country music format. WAEY-FM remained in this configuration for the next twenty-five years.
Star 95 itself had a relatively brief existence, going live in early 1999 with a contemporary hit format similar to that played by K92 or 103CIR elsewhere in the area. By 2007 it re-invented itself as a staid AC station with a soft 1970s-1980s emphasis; relegating the clips below to a status as historical artifacts.
---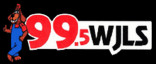 WJLS, 99.5 FM (Beckley, West Virginia)
A self-described country music station. From a historical standpoint, it's worth noting that WJLS has broadcasted since February 1947 (making it the oldest surviving FM station in West Virginia); although its present format wasn't adopted until 1990.
---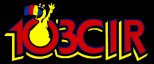 WCIR, 103.7 FM (Beckley, West Virginia)
WCIR-FM first went live in 1971. It switched to a Top 40 format in 1976 and remains as such today, making it the oldest consistently-formatted station in southern West Virginia.
As a peculiar footnote, the initials of 103CIR allegedly stand for "Christ Is Risen" or "Christianity In Radio," and the station's AM forebear devoted a great chunk of its schedule to explicitly-religious broadcasting. While this is no longer the case, the callsign and name were never changed.
---

WHAJ, 104.5 FM (Bluefield, West Virginia)
J104 has a very lengthy history. The "J" in the name stands for Jim Shott, who co-founded the station under the WHIS callsign in 1948; ultimately relaunching it more than once. WHIS-FM served as a branch of the Shott family's reactionary media monopoly that owned WHIS-AM-FM-TV, the Daily Telegraph newspaper, and stock in local supply businesses and banks. After several decades controlling all of Bluefield's major media outlets, the Shotts were belatedly ordered to sell their television station in 1979.
WHIS-FM was ultimately renamed WHAJ, and assumed an adult-contemporary music format and the "J104" moniker in 1981. For anyone living in West Virginia (or southwest Virginia) in the '80s, '90s, or early '00s, J104 was inescapable: It had a very powerful signal, and was more predominant than any other station in the area.
---

WBRW, 105.3 FM (Blacksburg, Virginia)
Based in Virginia, this particular station went through a dizzying succession of callsigns, names, and formats before solidifying on (mostly) modern rock and roll by the early 2000s. WBRW was difficult for me to pull in from West Virginia; but I did so anyway from time to time since no closer outlet offered an equivalent format.
---

WCLG, 100.1 FM (Morgantown, West Virginia)
I paid very little attention to radio after moving to Morgantown, West Virginia in mid-2003. Nevertheless, I did manage to record a couple airchecks early on.
WCLG originated as an AM station in 1954; adding an FM counterpart twenty years later. WCLG's studios are housed in the historical Farmers & Merchants Bank building; which also housed a gun-heavy pawnshop that creeped me out when I lived in the area. But I digress...