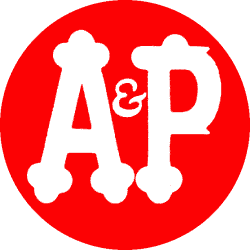 Unless noted otherwise, all photos on these pages were taken by Andrew Turnbull over a period of more than 10 years.
---
Subsequent stores
Although the Centennial architecture prevailed for A&P store construction until the 1970s, several of the stores that A&P opened in malls and shopping centres during this period eschewed the Centennial motif in favour of architecture that blended in with the centre as a whole. As the 1970s wore on into the 1980s, A&P also began building larger stores with a variety of architectural motifs that sometimes varied from division to division. Many of these concepts are explored in this section, although the fragmentation of the chain during this period makes it difficult to document in photos.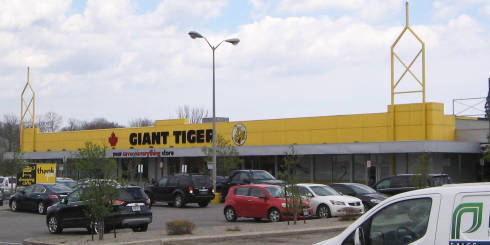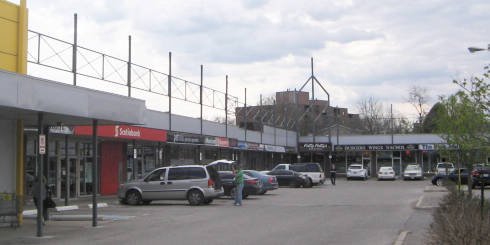 390 Springbank Dr., London, ON, Canada
2018
An A&P store operated in this shopping centre from the early 1960s to the early 1980s; though I'm unclear whether it was the anchor store (now Giant Tiger) or housed in a smaller inline spot. The entire centre is decorated with unusual metal towers and lattices that are likely unique to this location.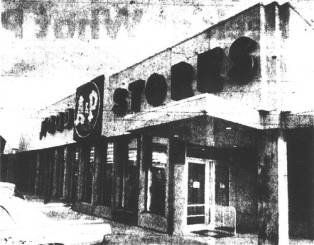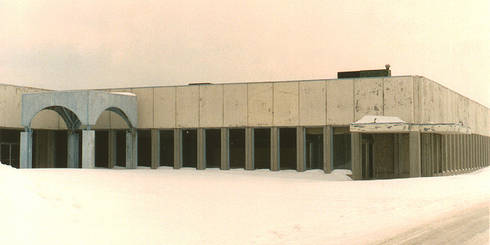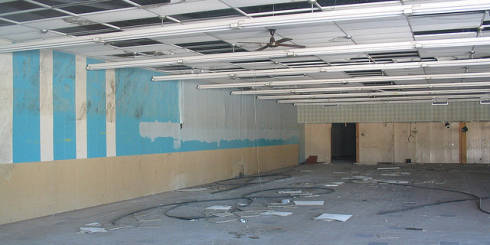 828 Memorial Dr., Manitowoc, WI
1968 (newspaper photo) and 2009
This supermarket was developed as part of the Mid-Cities Mall, opening 1 May 1968, closing as an A&P in 1979, and briefly reopening as an independent market before closing permanently. By the time I photographed it in 2009, this portion of the property had sat abandoned for two decades. Since demolished.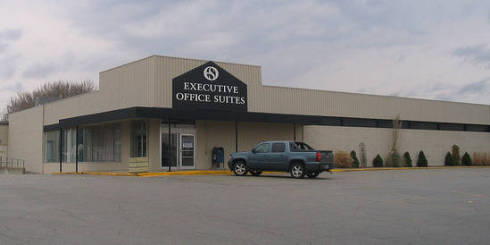 1039 W. Mason St., Green Bay, WI
2010
An architecturally bland and generic shopping-centre supermarket. Most likely closed in 1979 during A&P's first exit from Wisconsin.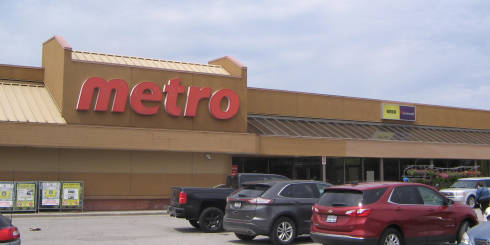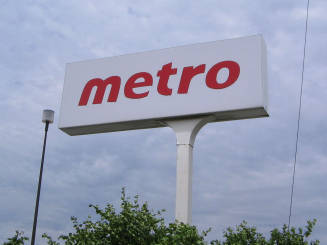 155 Clarke Rd., London, ON, Canada
2018
This store hails from A&P's Canadian division and opened by 1975; however, it likely received an extensive exterior renovation in the 1980s. The off-centre A&P signpole has been retained by Metro.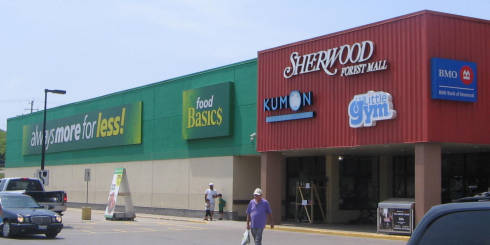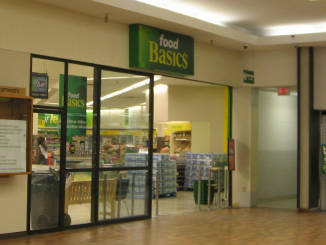 1225 Wonderland Rd. N., London, ON, Canada
2018
This store opened at London's Sherwood Forest Mall in the 1970s, and features access from the interior corridor only. It survived as A&P to the end in 2008-09, then converted to Metro and Food Basics.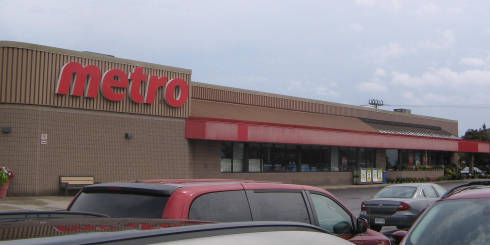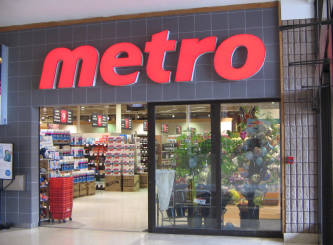 417 Wellington St., St. Thomas, ON, Canada
2018
This store is located at the Elgin Mall in St. Thomas, which opened in 1975. Note the skylight panels at the front of a store, which are a recurring theme on Canadian A&P stores of this era.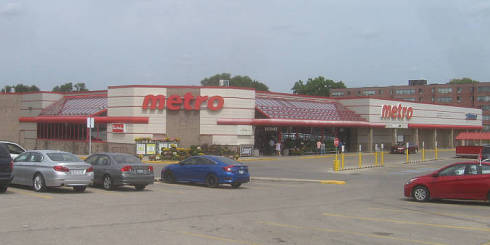 1030 Adelaide St. N., London, ON, Canada
2017
Opened circa 1980; still in operation as Metro. As with London's Clarke Road location, I suspect that this A&P store received an exterior renovation at some point.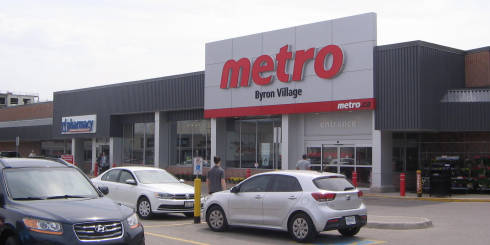 1244 Commissioner's Rd. W., London, ON, Canada
2018
Yet another example of an 1980s Canadian A&P, this time with more modest renovations to the facade.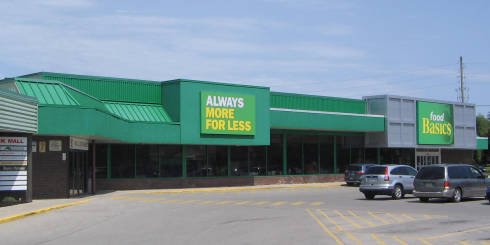 51 Front St. E., Strathroy, ON, Canada
2018
This store would have once looked similar to the previous (Commissioner's Road) example; however, subsequent renovations have hidden the resemblance.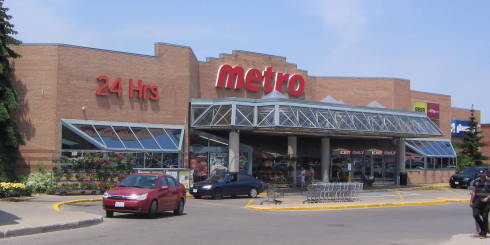 395 Wellington Rd., London, ON, Canada
2018
Opened in the 1990s, and remains in operation as Metro.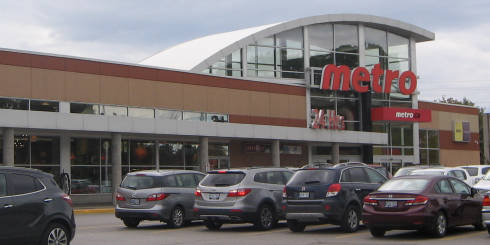 243 King St. E., Bowmanville, ON, Canada
2018
Bowmanville is east of Oshawa, and this store was branded under the A&P name rather than the Dominion name used in Toronto. The glassed-in archway over the entrance was added in the mid-2000s.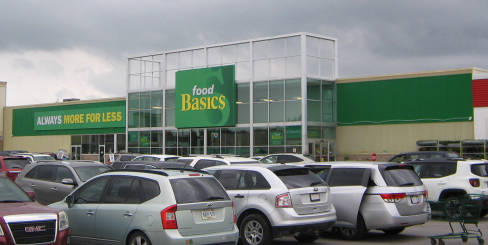 363 Kent St. W., Lindsay, ON, Canada
2018
Opened after 1995 and before 2007, likely replacing an older A&P store at the nearby Lindsay Square Mall.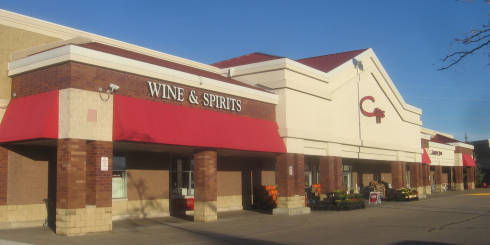 261 Junction Rd., Madison, WI
2016
Opened 14 May 1997 as a Kohl's food store under A&P ownership. Architecturally, it's representative of A&P's US store construction during this period.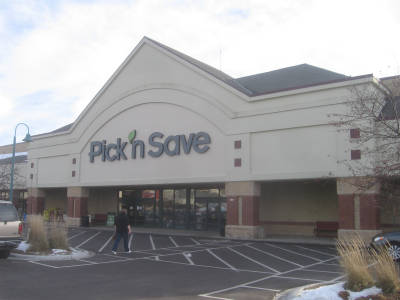 6540 Monona Dr., Monona, WI
2017
Opened 31 Oct. 1999, also as a Kohl's under A&P ownership.
---