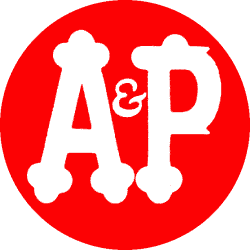 Unless noted otherwise, all photos on these pages were taken by Andrew Turnbull over a period of more than 10 years.
---
Centennial stores
A&P's most widespread and recognizable store design was the colonial-style "Centennial" or "Early American" building, fronted by a peaked facade with a cupola and weathervane atop. Hundreds of these structures were built throughout the 1960s (with overspill into the 1950s and 1970s), with many of them replacing downtown store locations.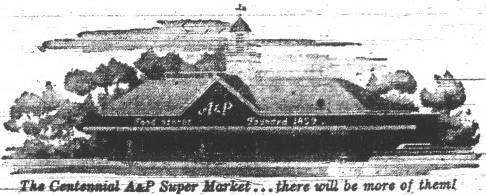 This artistic rendition of an archetypal Centennial store appeared in a 1959 newspaper ad commemorating A&P's 100th anniversary that year. The pitched roof features longer hips and lower eaves than the actual stores as built, but it is otherwise an accurate representation.
These buildings are widespread throughout the eastern and midwestern United States, and appear in portions of Canada as well. They also represent A&P's trade area at its zenith: In the 1970s A&P was bleeding red ink and systematically closing stores, kicking off a protracted four-decade decline that ultimately ended in the bankruptcy and liquidation of the chain.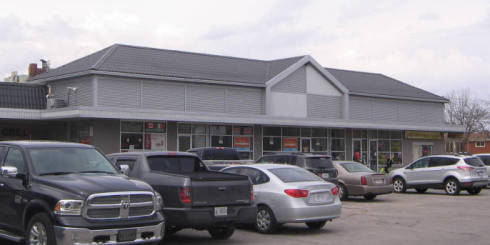 1050 Kipps Ln., London, ON, Canada
2018
One of the few centennial stores built in Canada, and one of two in London. This store appears to have had a short operational history, both coming and going within the duration of the 1970s.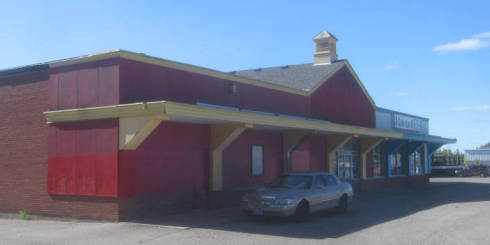 1165 Oxford St. E., London, ON, Canada
2018
Contains only a central peak, lacking the full-width pitched roof. Opened by 1970; closed by 1980. This structure has since been gutted and renovated beyond recognition.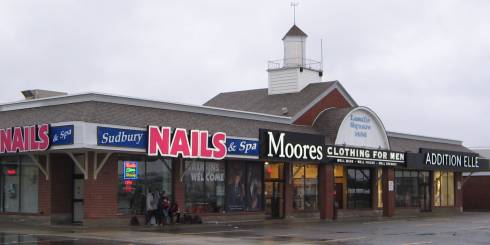 1486 La Salle Blvd., Sudbury, ON, Canada
2019
Like the last example, this is an "off-model" store lacking a full-width pitched roof. It's a full-fledged Centennial otherwise, complete with weathervane compass and A&P's characteristic triangular canopy braces. It opened by 1970 and closed at some point after 1981.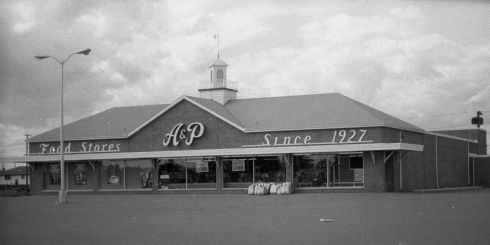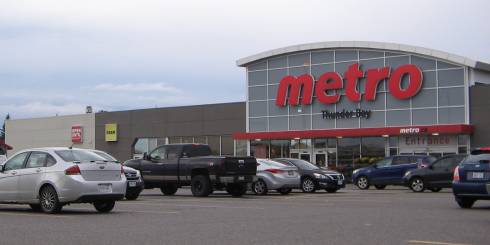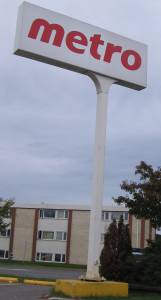 505 Arthur St. W., Thunder Bay, ON, Canada
1970 (Thunder Bay Museum acc. no. 984.80.2266), 2019
Opened 30 May 1967. The store survives as Metro! Sort of. The footprint has been expanded on two sides, and the original pitched roof has been dismantled as though it never was. Nevertheless, the bones of the original structure still seem to be intact, and a 1970s-era A&P off-centre signpole has also been retained.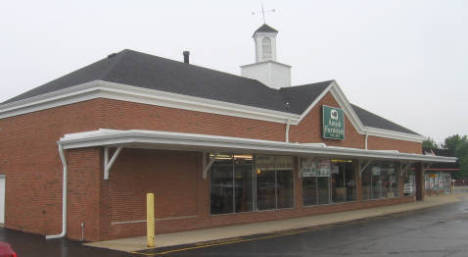 301 West Virginia St., Crystal Lake, IL
2014
A typical stateside specimen. The brickwork of this building has since been painted over, and the cupola has been removed.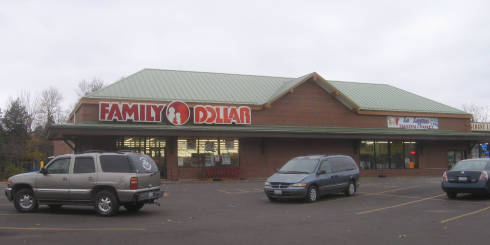 301 Ave. G, Sterling, IL
2015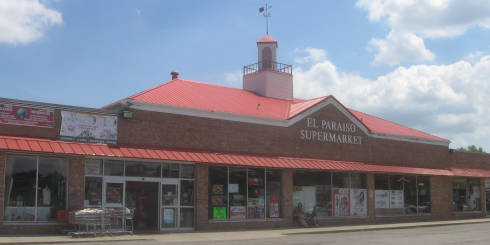 4135 Hessen Cassel Rd., Fort Wayne, IN
2016
Still in operation as a Mexican supermarket. The original cupola is still intact.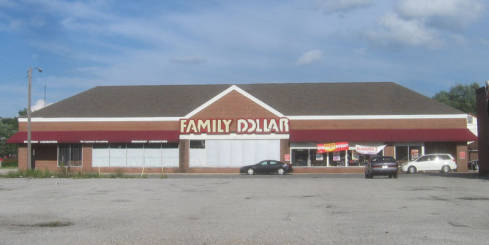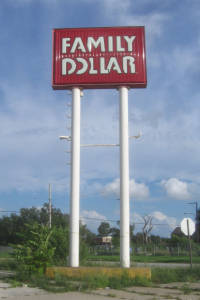 1401 Massachusetts St., Gary, IN
2016
Original signposts with ladder rungs are intact.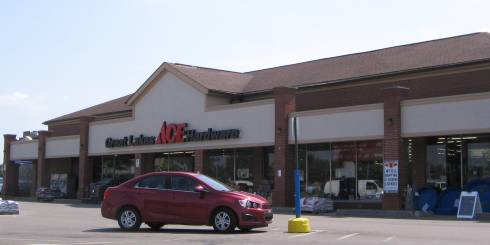 15819 Southfield Rd., Allen Park, MI
2019
A new canopy has been built, but the original roof profile and windows are still readily apparant close behind.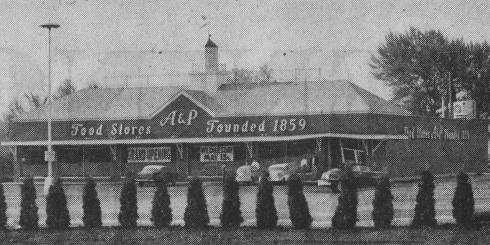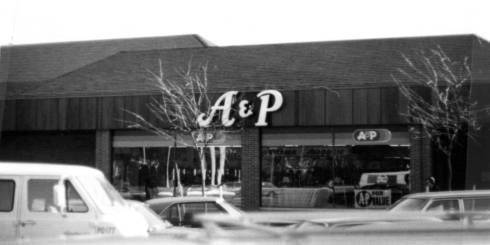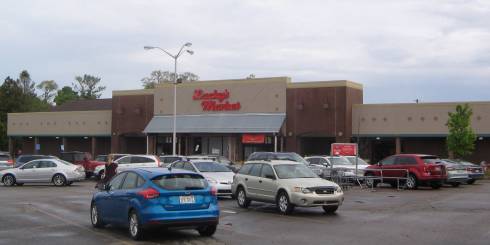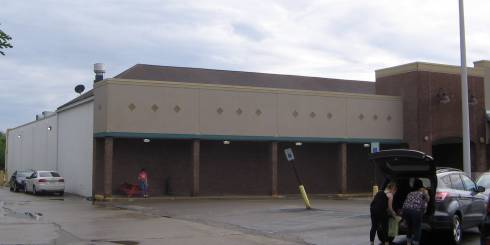 1919 S. Industrial Hwy., Ann Arbor, MI
1959 (Ann Arbor News), 1975 (City of Ann Arbor/AADL/CC), 2019
Opened as an A&P store on 13 May 1959. The store was given a massive expansion in the 1970s, which resulted in the centennial roof being partially covered over (though part of it is still visible, as in the fourth picture). A&P withdrew from Ann Arbor in the early 1980s, selling this store to Kroger. Kroger operated out of this space for over 30 years until ultimately closing in 2014. An independent market called Lucky's moved in the following year...and the history of this location is still being written today!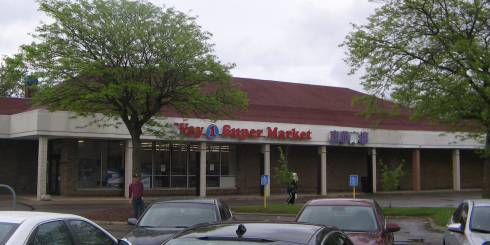 2789 Plymouth Rd., Ann Arbor, MI
2019
Opened by 1970, and closed as an A&P by 1983. In the 1980s, this store briefly housed an IGA affiliate called Showerman's. Today it's the scene of an Asian grocery. The front gable has been removed.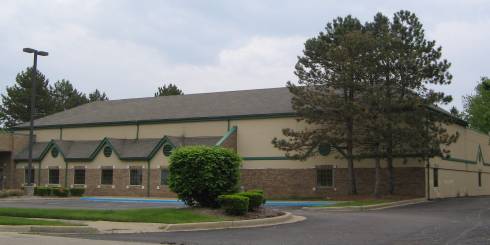 201 3rd St., Belleville, MI
2019
Mildly disguised with the removal of the central gable and a new lower facade, and now housing a medical practice.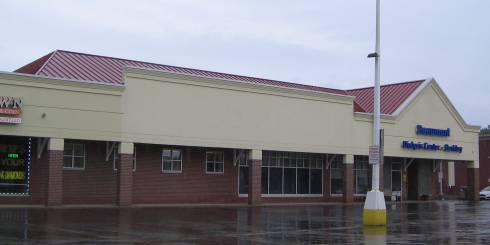 2624 W. 11 Mile Rd., Berkley, MI
2019
Housed an A&P through at least 1983. The front gable on this one is offset to the far-right end of the facade, which looks very strange. Surely they didn't build it that way?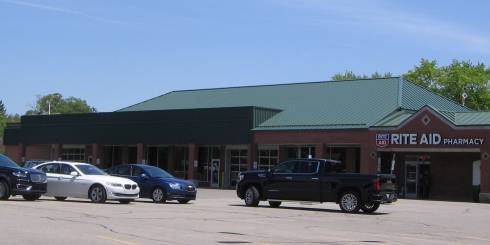 555 S. Adams Rd., Birmingham, MI
2019
Expanded on the left side, and shorn of its original roof gable and cupola. Operated as A&P through at least the 1980s.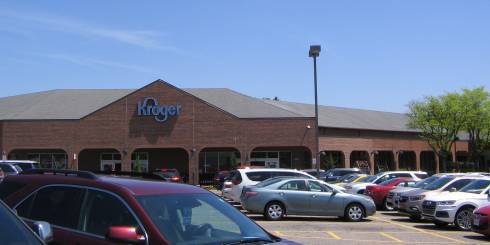 3600 W. Maple Rd., Bloomfield Twp., MI
2019
This ex-A&P store is a Frankenstein, with a side expansion and new facade built 45 degrees to the original storefront. (The pitched roof on the right side is original, while the pitch and gable on the left is not!) It's located in an affluent neighbourhood, and during A&P's twilight days it was branded under the Food Emporium name. It currently houses a Kroger store, and still maintains a vintage "feel" inside even though every original visible surface has been replaced or covered in the name of modernity many times over.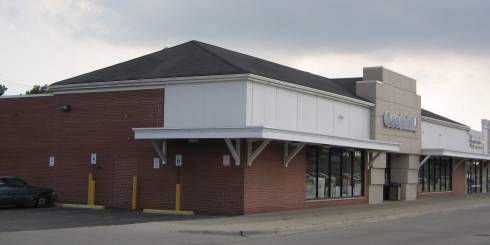 22451 Michigan Ave., Dearborn, MI
2019
Closed prior to 1983. The central gable has been obscured, but the original characteristic canopy supports are still intact.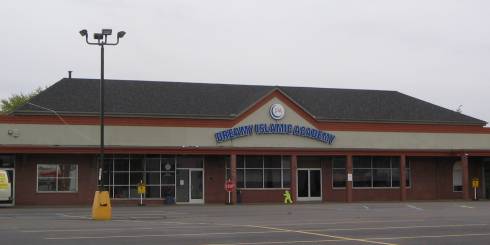 27335 W. Warren St., Dearborn Heights, MI
2019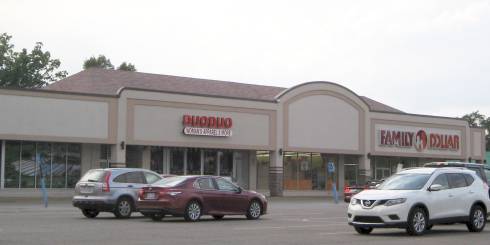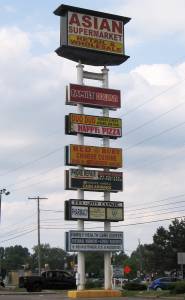 8655 N. Telegraph Rd., Dearborn Heights, MI
2019
Closed prior to 1983. This one's been disguised a bit in front...but I'm on to them! The original signposts with ladder rungs (and the original plaque-style sign?) also survive intact.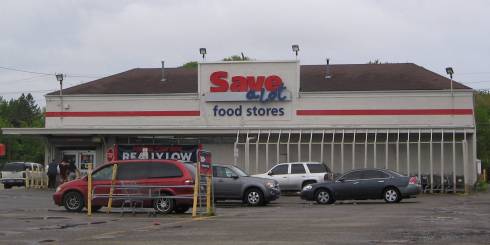 15061 Houston Whittier St., Detroit, MI
2019
This small store was built in 1959, and it features unusual proportions built to fit the constraints of a small lot: The frontage is narrower than that of a typical A&P from this era, and the left wall touches the edge of the sidewalk. 60 years on, it still sells groceries as a Save-a-Lot store.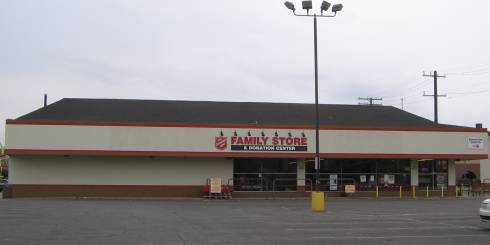 5858 Vernor Hwy., Detroit, MI
2019
Built in 1963. This location housed an independent food store as late as 2017. The central gable has been removed.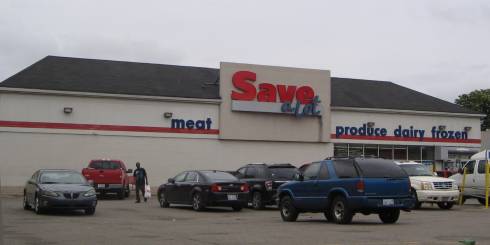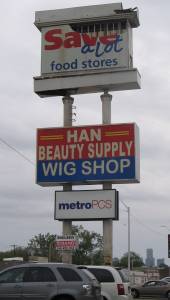 3681 Gratiot Ave., Detroit, MI
2019
Another Detroit A&P that lives on as a Save-a-Lot. This one was built in 1966, and literally touches the side of the Faygo factory on Gratiot Avenue. The original ladder-rung signposts have also been reused.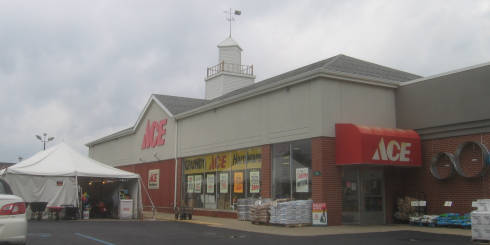 1250 E. Grand River Rd., Howell, MI
2016
Cupola and weathervane are still intact.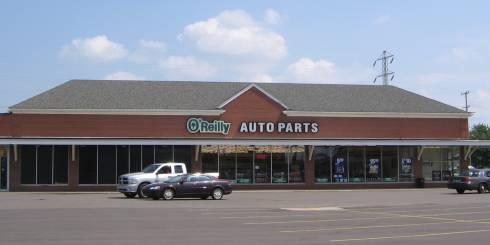 2035 McKinley St., Lincoln Park, MI
2019
Open through at least 1975, but replaced by 1983.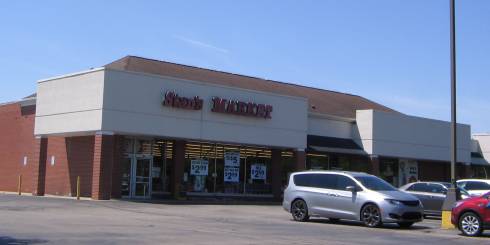 33503 5 Mile Rd., Livonia, MI
2019
Although the outside of this store has been beat with the ugly stick of subsequent renovations, it's still selling groceries as Stan's Market, and it contains fixtures inside that might well be original!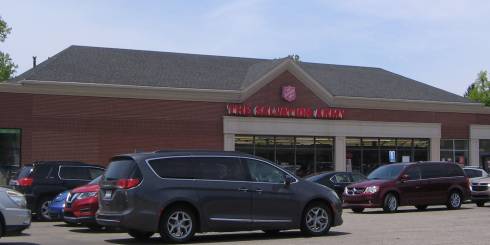 3232 Orchard Lake Rd., Orchard Lake, MI
2019
A rather small example.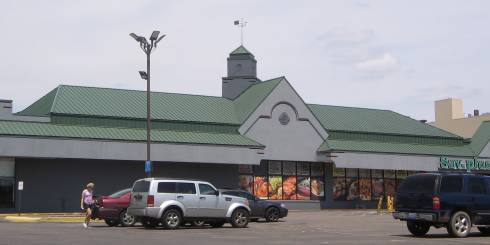 775 Baldwin St., Pontiac, MI
2019
This might be the only centennial A&P store in the Detroit metro with an intact cupola and weathervane.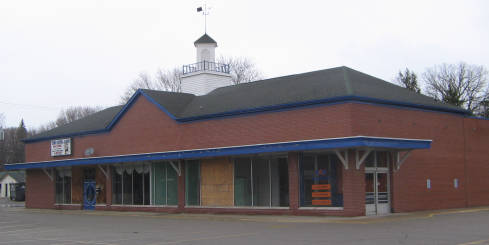 1639 Garfield St., Port Huron, MI
2019
This store opened by 1970, and remained open until A&P consolidated its Michigan operations with Farmer Jack's in the 1990s. The original canopy and cupola remain intact.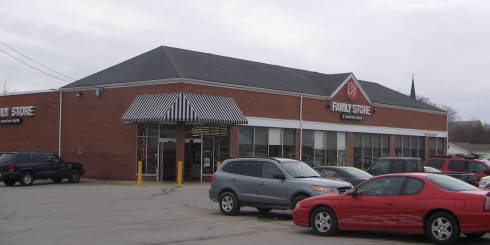 729 Howard St., Port Huron, MI
2019
This store is older than Port Huron's other A&P centennial, opening by 1960. It had an equally impressive operational life, remaining open through at least 1992.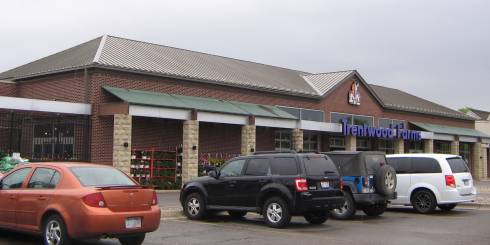 11055 Allen Rd., Southgate, MI
2019
Still selling groceries today as the Trentwood Farms farmer's market, which is almost like a supermarket.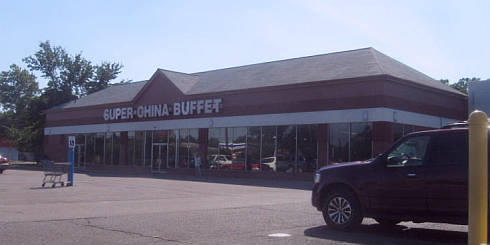 8234 Telegraph Rd., Taylor, MI
2016
Entrance configuration has been changed. This store closed as an A&P before 1983, and was housing a Perry drugstore in the 1990s.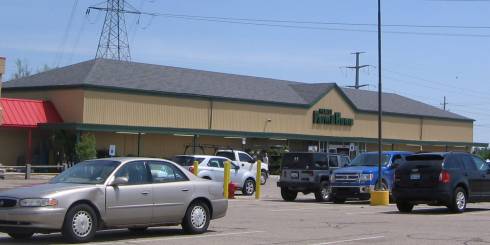 66030 Van Dyke, Washington, MI
2019
This is one of the largest centennial stores I've seen, easily bettering 20,000 square feet in size...more typical of the 1970s than the 1960s or 1950s. The location itself is south of Romeo.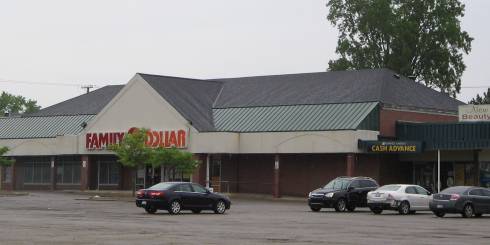 1003 Emerick St., Ypsilanti, MI
2019
This centennial opened by 1967, and closed by 1983. It stands as part of a mostly-abandoned shopping centre that once also included a Wrigley supermarket...that ironically was later reoccupied by Farmer Jack under A&P ownership!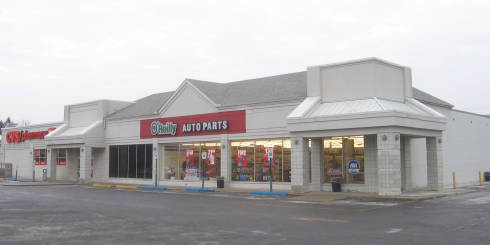 2165 Washtenaw Ave., Ypsilanti Twp., MI
2013
Lightly disguised with outward-jutting towers on both ends.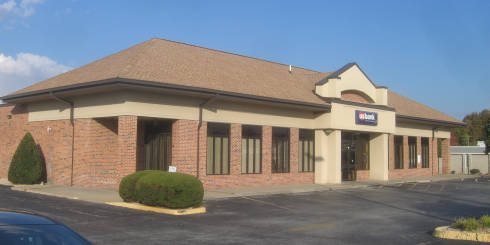 1615 S. Glenstone Ave., Springfield, MO
2016
Disguised with subsequent alterations; now houses a bank.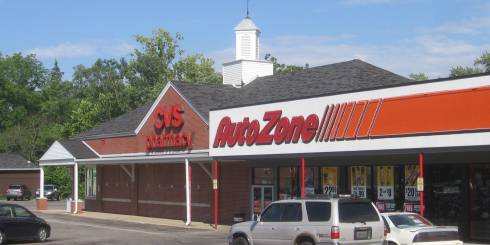 170 E. Main St., Geneva, OH
2014
Cupola and weathervane are still intact.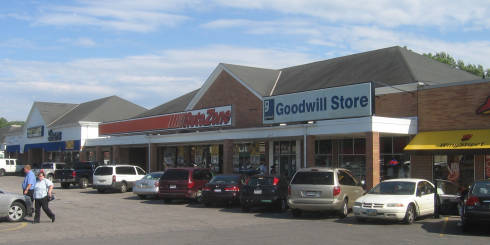 6644-6656 N. Ridge Rd., Madison, OH
2014
This unusual structure was built in 1969, and has the appearance of being two centennial A&P stores conjoined side-by-side. Only the near half of the building actually housed an A&P supermarket; the lookalike roof on the far end actually covered a companion Carlisle-Allen department store.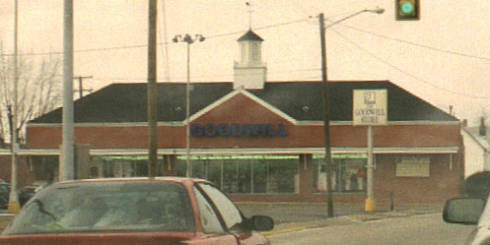 1910 Robinson Ave., Portsmouth, OH
2009
Cupola and weathervane are still intact.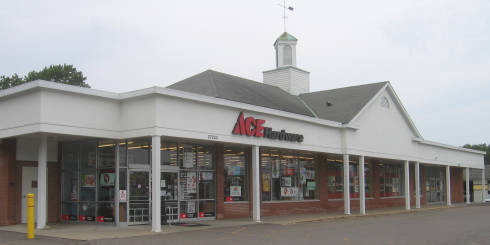 27255 Detroit Rd., Westlake, OH
2014
Note the unusual canopy configuration on this store. The cupola and weathervane are intact.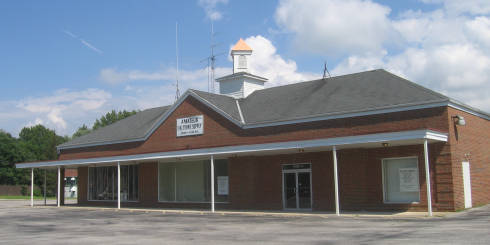 28940 Euclid Ave., Wickliffe, OH
2014
Cupola is still intact.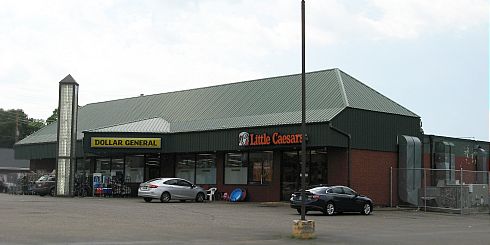 8 W. Madison St., Eau Claire, WI
2022
Opened as A&P by 1965; later Randall Foods and Madison Street Super Valu. The glass block column was added circa 2000 for a post-supermarket stint as a Family Video store.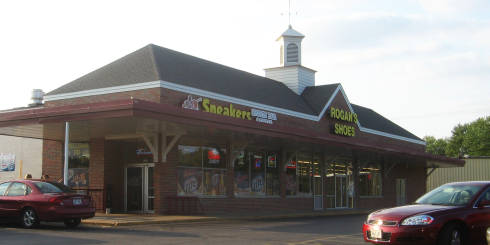 1221 Woodman Rd., Janesville, WI
2013
Cupola is still intact.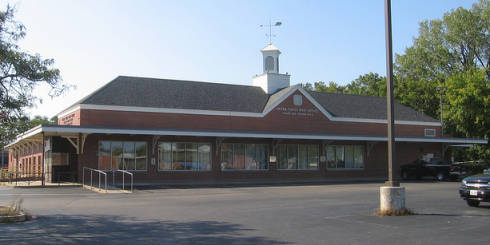 820 W. Wingra Dr., Madison, WI
2012
Opened 7 Feb. 1961. Briefly converted in 1971 to A&P's A-Mart discount format, and closed by 1975. Now houses a post office, with the cupola and weathervane still intact.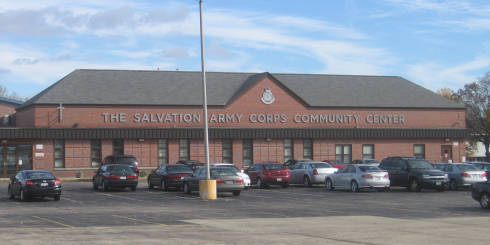 3051 E. Washington Ave., Madison, WI
2012
Opened 15 May 1962, but closed before the end of the 1960s. Now houses the Salvation Army, of all things.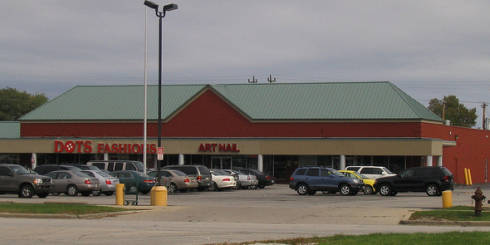 3736 S. 27th St., Milwaukee, WI
2010
Opened 4 Nov. 1958, making this the oldest of any specimen I've put a positive date on.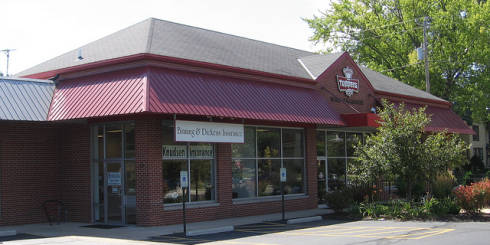 325 W. Center St., Whitewater, WI
2011
A smaller-scale variation of the centennial roof, possibly retrofitted to an earlier building. Now a pizza parlour.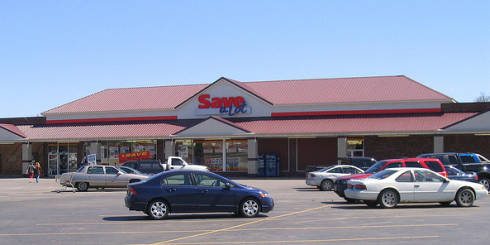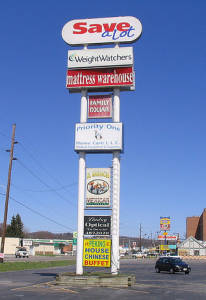 1117 Stafford Dr., Princeton, WV
2009
Opened 23 Sept. 1969; closed as an A&P in 1981. Has housed a succession of other supermarkets since. The original signposts with ladder rungs are intact, and are still topped with an A&P pill-shaped signframe.
---