A Look at Doom: The First 30 Years
---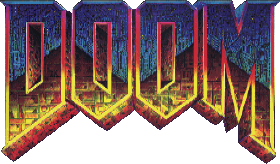 "At the beginning of Doom, we said, 'We need to make the greatest game that we could ever play.' Whatever we could imagine that would be the best thing we could play, we wanted to make that game. [...] We didn't care what other people thought, because we felt like our prior successes told us that if we made whatever we felt was really cool, there would probably be a lot of people that would like what we thought was cool. We weren't worried about anything else. We weren't worried about offensive stuff, because that would stop us from making what we were trying to make. As artists, we're trying to be true to our vision.
Because, in the game, you were killing demons, and demons are really a religious thing—everyone in the company was an atheist. We didn't believe in hell or heaven or any of that stuff. Putting demons in there was just, 'This is what people believe in.' We thought that the juxtaposition of future science—a space marine on a moon of Mars with all these experiments happening, it's very scientific and futuristic-and then all of a sudden this religious thing happens, demons coming through a portal, versus aliens—"
—John Romero, 2013
---
Doom in depth:
---
Doom walkthrough:
* Secret level.
** Part of the "Ultimate Doom" expansion pack, released 1995.
† Officially-registered secret sectors on maps. When two numbers are given, it is because some sectors are inaccessible.
---