I-77 and the West Virginia Turnpike
---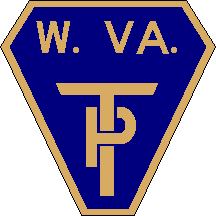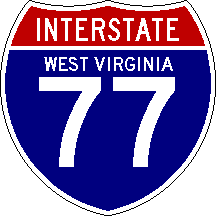 | Highway | Start | Terminus | Length (km) |
| --- | --- | --- | --- |
| I-77 (all) | Bland County, Virginia state line, East River Mountain Tunnel | Raleigh County line near Ghent | 44 |
| WV Turnpike | US 460, Princeton | Raleigh County line near Ghent | 29 |
---
Overview
I-77 runs from Cleveland, Ohio to Columbia, South Carolina. Mercer County forms the approximate midpoint of this route, which serves as a southbound funnel for snowbirds and tourist traffic alike. It also serves as a de facto replacement for US 21, an older highway connecting the same locations.
Most of I-77's course in Mercer County serves double-duty as the route of the West Virginia Turnpike, which opened in 1954 and originally terminated at a simple T-junction with US 460 east of Princeton. Since the Turnpike predated the Interstate highway system by two years, it made no pretense of conforming to Interstate highway stadards. Indeed, the Turnpike was originally a two-lane road with no central median or divider...though a nicely graded one, with controlled access and broad shoulders.
I-77 signs were added to the West Virginia Turnpike by 1967, even though the road wasn't yet built to Interstate standards. Also in the late 1960s, construction began to extend I-77 south between the Turnpike's Princeton terminus and the Virginia state line. This required the construction of the most ambitious engineering undertaking of the entire highway: A double-shaft 1.6-kilometre tunnel driven through the bedrock of East River Mountain.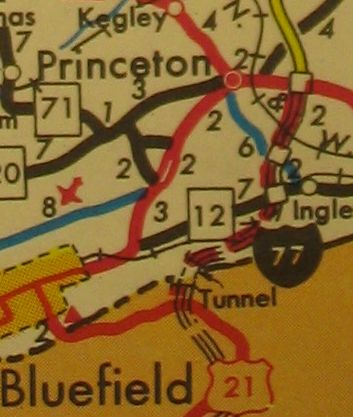 An early 1970s WVDH road map shows I-77 and the East River Mountain Tunnel both under construction near the state line. Also note how the Princeton exit was the transition point between a 2-lane tollway (solid yellow line) and a 4-lane freeway (bisected red line). US 21, which I-77 effectively replaced, was still on the map.
Groundbreaking for the East River Mountain Tunnel began in August 1969. Construction took five long years, and was periodically interrupted by challenges and obstacles such as caves, springs, mud, and extremely hard Tuscarora sandstone. The tunnel finally opened to traffic on 20 December 1974, just in time for the new year.
With the south end of I-77 done, WVDH turned its attention to modernizing and widening the rest of the road. Between 1979 and 1987 the entire Turnpike was "twinned," with opposing traffic moved to independent sets of lanes separated by a median or barrier. Mercer County's portion of the Turnpike followed suit, with the original 2-lane alignment repurposed to carry southbound traffic in some segments and northbound traffic in others: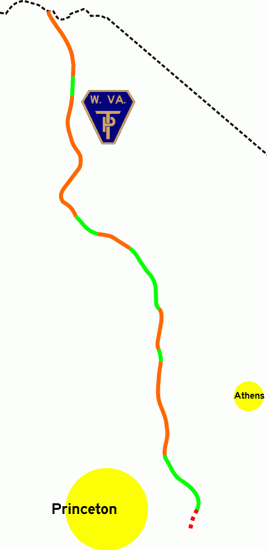 Original alignment used for northbound lanes - Original alignment used for southbound lanes - Original routing abandoned
Exits were added at US 19 in Camp Creek and CR 7 west of Athens, increasing the accessibility of the highway. A travel plaza on the Bluestone River was rebuilt. Toll booths were removed south of Ghent in Raleigh County, effectively making the Mercer County portion a free road. And the modern Turnpike was born.
Prehistory
The West Virginia Turnpike was a brand-new road built on a brand-new right of way, as was I-77 south of Princeton. A few older roads (such as CR 27 near Ingleside) were bisected or obliterated by the construction.
---
Points of interest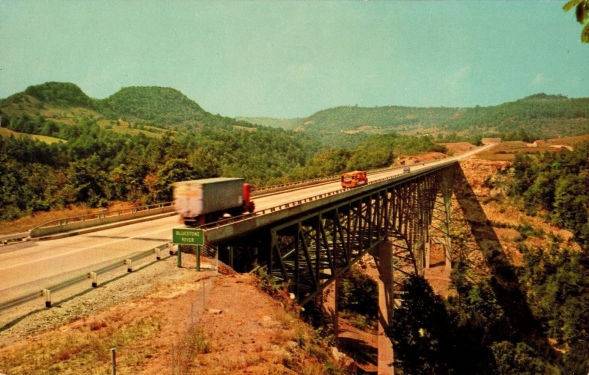 A: Let's turn our attention back to the early days of the Turnpike, when it was a deserted two-lane road cutting its way through the heart of Appalachia. This airbrushed, colourized postcard hails from the highway's 1955 opening and features the Charlton Bridge, a deck truss span that rises approximately 280 metres over the Bluestone River. Today it still stands, and it's accompanied by a second identical span for opposing traffic that was built in 1983.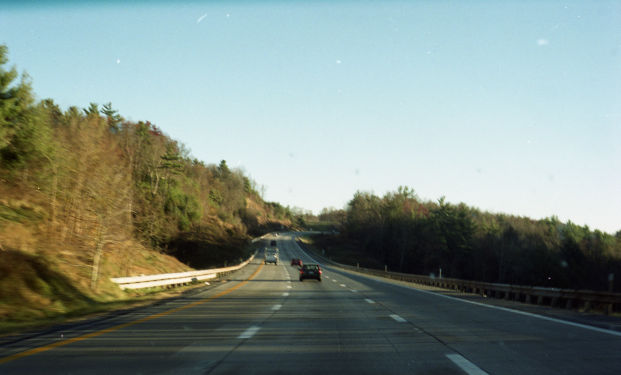 B: Jumping forward 4½ decades, we find ourselves looking southbound near the highway's Gardner (Athens) exit. The southbound lanes in this segment were new in the 1980s, while the northbound lanes reuse the original 1950s roadbed. The two sets of lanes also drift so far apart that you can't see one from the other. (Photo by the author, 2000.)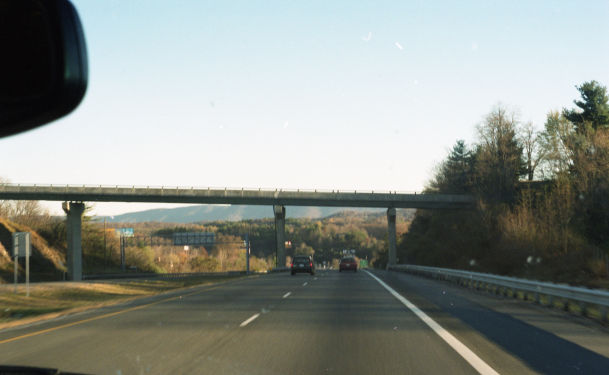 C: Old meets new. The overpass in the foreground carries CR 44/10: The nineteenth-century Old Athens Road, numbered in the '30s as a fractional spur of the long-defunct WV 44 highway. The West Virginia Turnpike is positively modern compared to that. (Photo by the author, 2000.)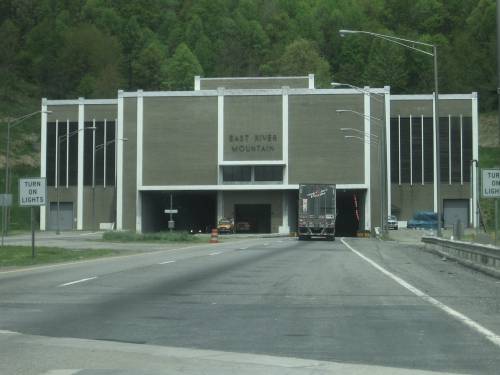 D: Now we're at the state line, where the East River Mountain Tunnel beckons traffic. This feature is currently the only tunnel on I-77 in West Virginia (the 1950s-era Memorial Tunnel in Kanawha County was bypassed as part of the Turnpike's modernization in the 1980s), and frees southbound drivers from the inconvenience (or impossibility, depending on their driving skill) of having to negotiate a twisting, mountainous grade overhead. Both I-77 and US 52 are routed through the tunnel, which is 1.6 kilometres in length and opened in December 1974. But of course, you already know all of that that by now... (Photo by the author, 2013.)
---
Fractional spur roads
Interstate highways are controlled-access expressways by definition, and have no intersections. Ergo, I-77 has no fractional spur roads. (Can you imagine how weird it would be if every exit ramp and weigh station on the Turnpike had a "77/nn" number, though?)
---