(Continued from Part 1.)
Day two of the conference consisted of every sort of thing day one had to offer and more, with seven speakers and two panels on the itinerary. Unfortunately, I was only able to catch the evening sessions; a small part of the whole...but they were well worth being there for.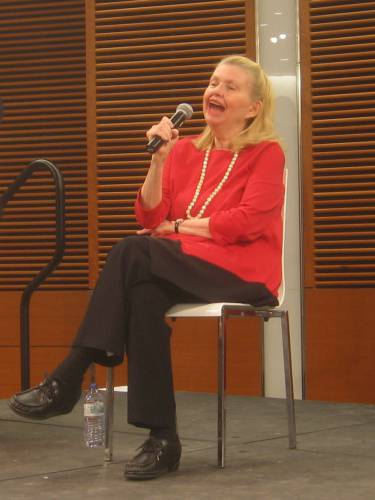 After-dinner events began with keynote speaker Susan Jacoby, a prolific nonfiction author, reporter, and former program director for the Center for Inquiry. Her topic was "the conscience of a freethinker;" a dialogue ranging the gamut from specific and topical matters ("There wouldn't be a need for earthly laws if the fear of God controlled people.") to a discussion of more abstract concepts like consequentialism and free will.
Jacoby interacted with the audience and concluded with an extended question-and-answer session where she responded to questions and discussed her future projects. Fellow FTF4 participant Heina Dadabhoy posted an interview of Susan Jacoby on her own website a year ago.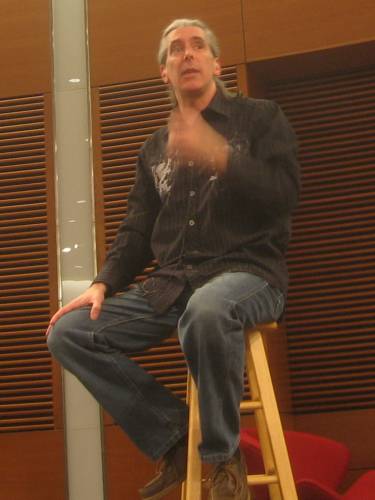 Jacoby was followed by Tommy Nugent...a speaker from Michigan (with West Virginia familial ties, no less). Although ostensibly a comedian, Nugent prefers to be described as a "comedic storyteller."
He continued in conveying the comedic story of his own experience. The formative years of his life were spent cultivating himself in the model of a fundie's dream; attending Christian camp, Christian school, and Christian college, filling himself with the "holy spirit," and bouncing between Baptist and Pentacostal sects with regularity. His recollections were a real eye-opener, particularly when he shared a detailed account of an exorcism being performed on another student at his college. I don't regret not being in his shoes to see that!
The story of his religious career led to an abrupt fall from grace, brush with death, and subsequent bounds up and down through phases of occupations as a law school student and a strip club bartender! The plot took many twists and turns, but eventually led to the present day and an advice point to share: "Your life is more than enough." Nugent was the last speaker of the evening, and he ended the conference on both an energizing and entertaining note.
The day ultimately ended with a long and enjoyable social mixer where I had the chance to meet and chat with Heina from Freethought Blogs, Benny from Queereka, and many other names from both meatspace and cyberspace alike.
I've been an atheist since I was twelve years old, and I'm continually upset by the inequalities and injustices that religion is used as a crutch for...but I won't deny that my view of the atheist movement has been shaken by cynicism in recent years. Both online and off, activism is tarnished by an onslaught of too many harrassers and antihumanist reactionaries intent on grabbing the banner of the movement and tearing its substance down. There's little point in doing away with religion if you keep every element of socioeconomic inequality, sexism/homophobia, magical thinking, and hero-worship that it's used to prop up.
That's why the Freethought Festival was so important: The speakers were diverse, and the conversations had intersectional focus. Topics were focused on tangible, real-world issues; not endless mental masturbation. Everyone played their part and contributed something unique to a sum that's greater than the whole of its parts. That whole (and the skill and collaboration that put it together) was a heartening reminder that we can do good and accomplish tangible social change within our lifetimes.