Not all of the excitement from last month's ALPCA Convention happened at the destination. A lot of it happened during the journey...whether for better or worse.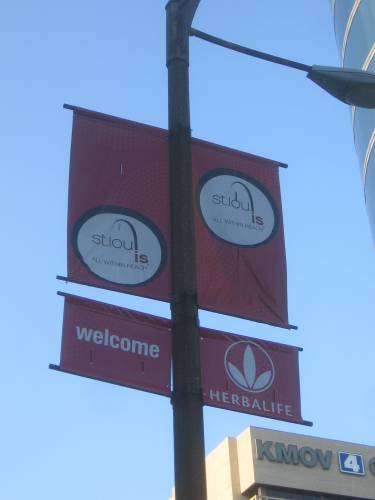 I had the misfortune of riding into St. Louis the week an Herbalife convention was going on. So not only was the Gateway Arch and all of downtown overrun with hundreds of snake-oil salespeople completely oblivious to the pyramid scheme they were in, but my motel for the night also had a stiff "convention tax" added to the bill.
On the drive home, I intentionally drove past dusk through all of Missouri and into Quincy, Illinois just to see how the sales tax structure over there compared. Except...a good room in Quincy was hard to find: Even though there was no convention or special event going on, most of the hotels were either booked to the brim, priced beyond my range, or both.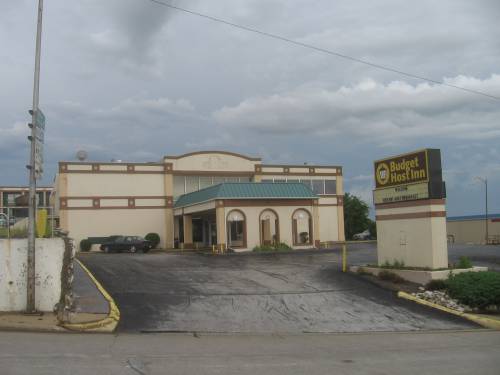 After driving around and about for some time, I wound up at the Budget Host Inn downtown. It was late and I was happy just to have a roof over my head, so I checked in for the night.
The first thing I noticed afterwards was a drunk man standing on a balcony a couple floors up calling out to me in the parking lot, asking what I was doing in Quincy, and opining that he had clothes in his room that I could try on.
I walked into my room. I was immediately taken aback by a musty odor: The air conditioner had leaked onto the carpet, leaving a gigantic patch of damp floor. There was a fly buzzing around the room, and a second insect crawling around in the bathtub. I couldn't get the WiFi to work, so I put my electronic toys away and went to sleep.
I didn't sleep well. The sheet slid off the bed, leaving me pinned between a bare mattress and a pile of bedspreads. I was jolted awake during the night by a torrential thunderstorm, and by the sound of SMS emergency messages on my cell phone warning of a flash flood nearby.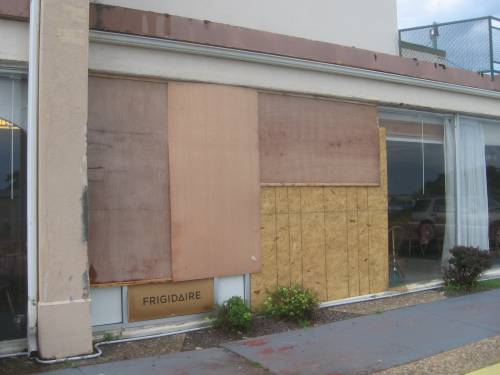 Eventually I woke up at last...and discovered the dining room, which had a plywood and cardboard cover-up over one of the windows. Surprisingly, the continental breakfast was excellent: There was a food bar with hot biscuits, sausages, pancakes, coffee, and cereal. But how the food got there was anyone's guess, since the dining room and office were deserted and there was not a single other soul around.
Now that daylight was out, I could see the actual building. One look at the labelscar revealed the property to be a former Days Inn that lost its franchise...and considering some of the terrible experiences I've had at active Days Inn franchises over the years, that was saying something! I tracked down a receptionist with a bit of difficulty, then got the hell away.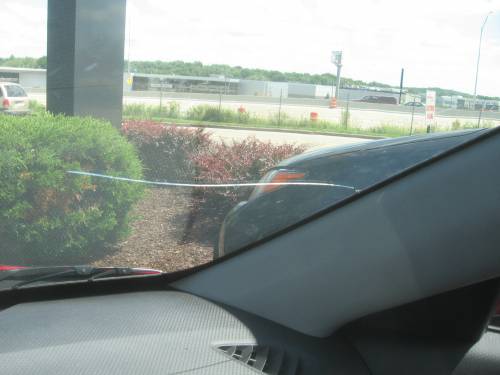 Soon I was serenely driving down U.S. 24 in central Illinois, when a semi came barrelling the other way kicking up gravel and debris as it went along. BANG!!! I heard a terrible sound, and the windshield of my nine-month-old Veloster had a nine-inch crack.
Two days later, my wallet was a lot lighter and the windshield was replaced. But I still wasn't happy about it...