(Continued from Part 1.)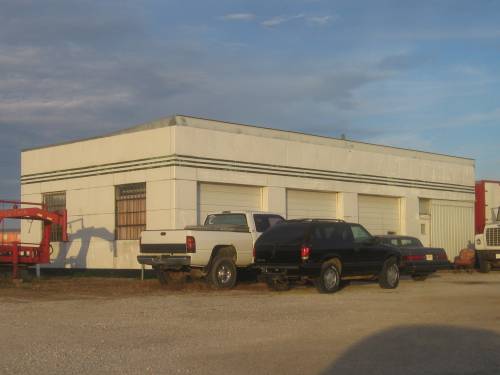 This building in the city of Vandalia falls solidly into the "roadside artifact" category: It's an old Texaco building in the Walter Teague style that was so common everywhere once upon a time ago. It's also unusual for having three service bays (most had two), and for preserving the original porcelain enamel coloring instead of being slathered over in an indifferent shade of paint.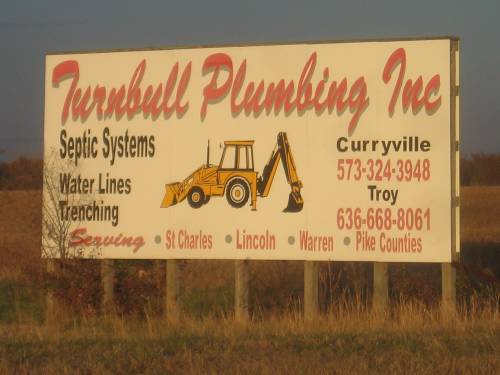 I came upon this billboard somewhere near the edge of Pike County, and felt right at home.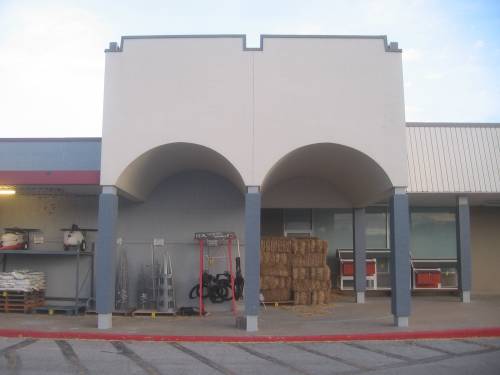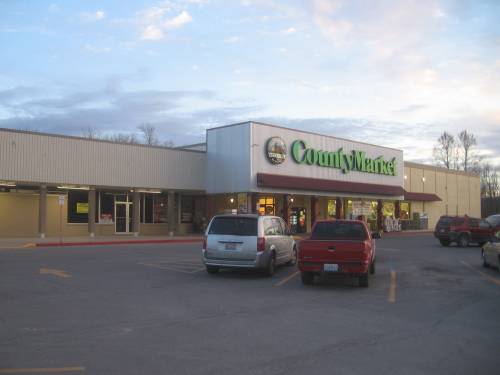 As a final treat of the day, while driving through Louisiana, Missouri (see what I mean about being geographically confused?) I glanced out the window and saw some familiar-looking archways on the far end of a shopping center. It turned out to be the calling card of a 1970s-era Kroger store at the opposite end of the concourse...an artifact of their long-defunct St. Louis division, no doubt. The building itself was now housing a store by the name of County Market, and had a fresh and modern renovation.
In reverse scenario from my drive the other way, the sun set on me as I crossed the bridge into Illinois...so my pictures ended there. I soon found myself driving through utter darkness looking frantically for a spot to take a diarrheic toilet break, since my lunch of the day had not gone over well.
And so ended my conference and road trip repertoire of 2015.