After making my exit from the clutches of the U.S. Customs and Border Patrol, I drove as fast as I could into Minnesota to put some distance between bad experiences and I. From that point on, the drive was pleasant but uneventful: Occasionally a freakishly alien piece of farm equipment two lanes wide would appear over the horizon, but otherwise for mile after mile there was no excitement nor any relic of civilization to see but for the road itself.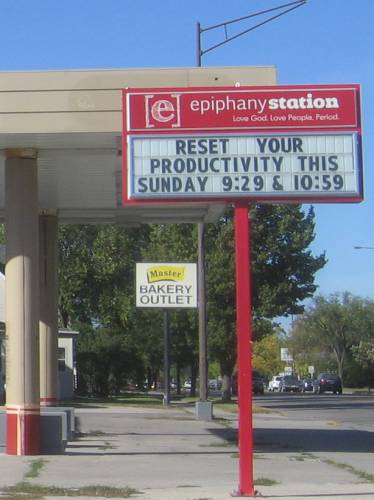 Eventually I came to the town of Thief River Falls, where I happened upon a strange, non-taxpaying reuse of what appeared to be an old Conoco station. The less said about their doctrine, the better: Near as I can tell, their members think they're deluged in original sin and are salivating for the rapture to arrive.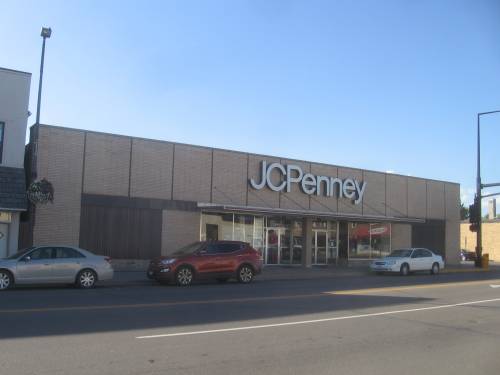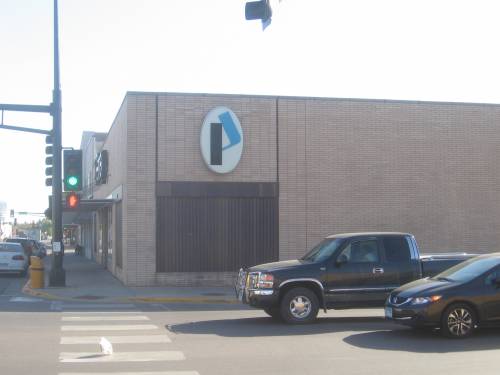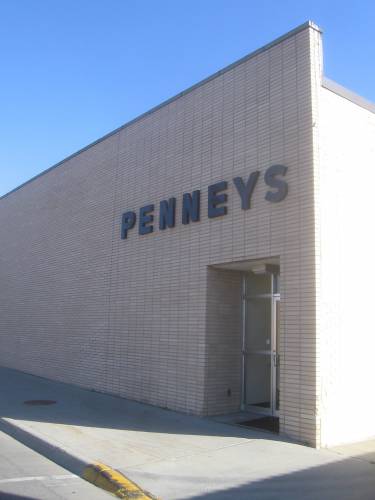 Thief River Falls was also home to my single best "roadside artifact find" of the trip: A downtown JCPenney store of 1950s or very early 1960s vintage, bearing no fewer than three generations of signage on the building...including the incredibly-rare "funky P" symbol of 50 years ago.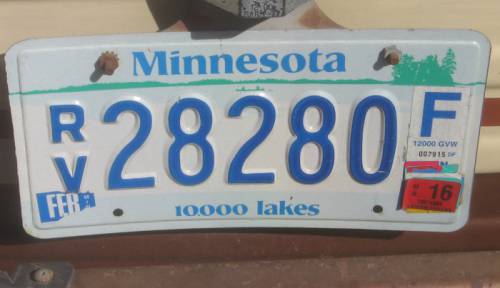 Another random Minnesota observation: License plates on passenger cars are replaced every 7 years, but license plates on other types of vehicles may never get replaced at all. As if to prove the point, here was a Recreational Vehicle plate in the pre-1987 graphic style with a current 2016 sticker.
I couldn't stay put for long, though. Minutes later I was back on the road, trying to cover as much ground south and east as I could...when I heard the single most satisfying news of the entire trip. Governor Voldemort was ending his presidential campaign (no, I'm not going to use his real name...hearing it is enough to make me smash my fist into the wall), and the United States had escaped a bullet from the foremost source of my life's anxiety and fear.
Dusk fell somewhere in Otter Tail County (how did they name these things?), and I started idly looking for a motel. Accommodations were a little tough to find, though, and I didn't finally stop for the night until I had driven all the way to Saint Cloud...and acquainted myself with the lumpiest mattress and the noisiest air conditioner I had ever endured.
It was luxury.