The long drive home from Skepticon passed without too much catastrophe or incident. Fortunately, I also passed a generous helping of oddities and roadside artifacts along the way...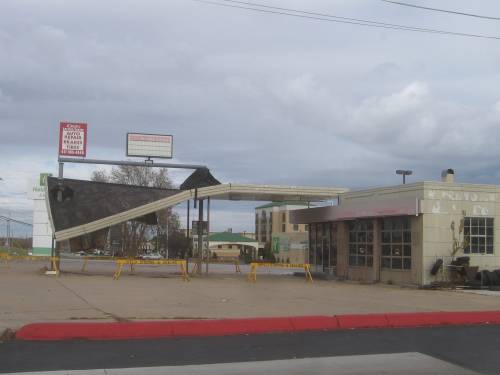 It seems that the canopy roof on this onetime gas station in Springfield had a little...mishap. Either that, or it lost the will to have any semblance of structural integrity. I believe it was a Conoco originally.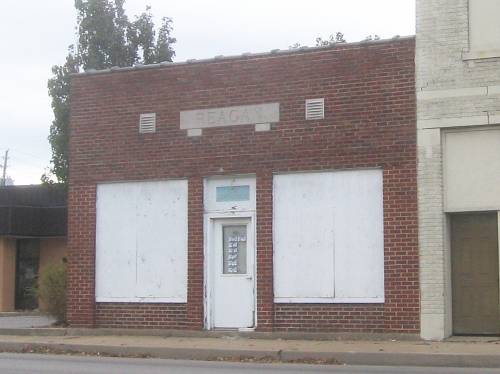 I stopped and stared when I discovered a building by the old city hall in Lebanon, Missouri with the unfortunate name "Reagan" inscribed into it. Oh well...
This is the ex-pizza Insurance Hut of Mexico, Missouri. (Yes, I was starting to feel increasingly geographically confused.)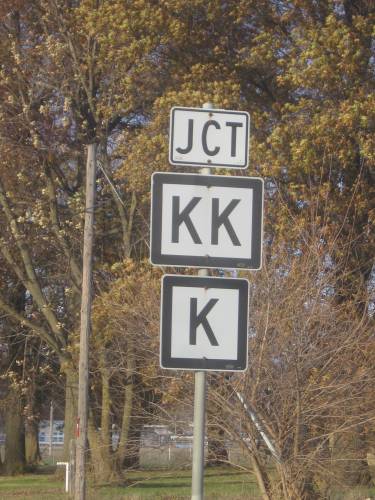 Like Wisconsin, the state of Missouri refers to secondary highways by letters rather than numbers. Usually this is fine, but once in a while this causes a truly horrible juxtaposition to result.
To be continued in part 2...