It would be impossible to distill an entire convention's worth of displays into a single blog post. Nevertheless, here were some highlights from the week...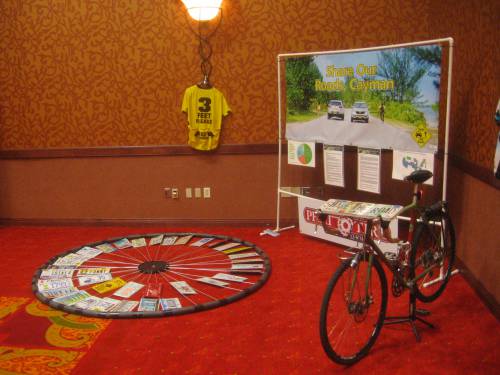 One of my favorites was this audacious bicycle exhibit, with 36 "Share the Road"-themed plates fastened to the spokes of an enormous bicycle tire. An adjacent vertical display contained statistics and related information.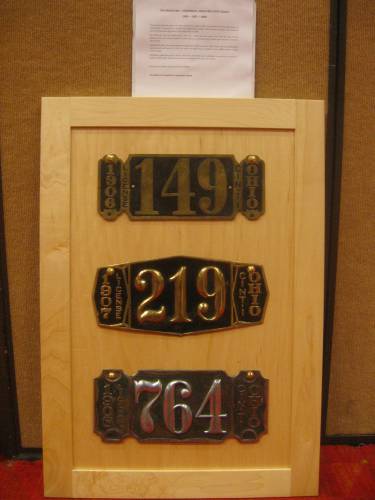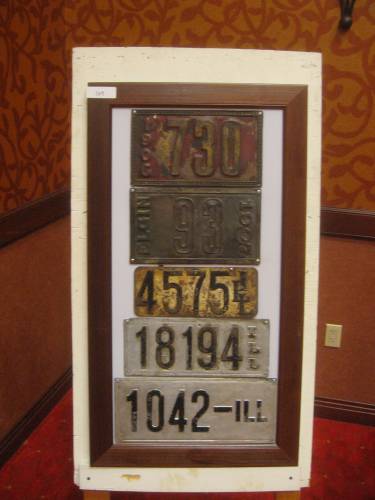 There were so many recent plates on tables and on display that it would have been pointless to determine what the newest one of them might have been...but the oldest was another case entirely. The Cincinnati plates of 1906-1908 predate the advent of statewide registration in Ohio, and were crafted out of solid brass. The Illinois plates date to the same era, and constitute both Chicago, Elgin, and statewide registrations.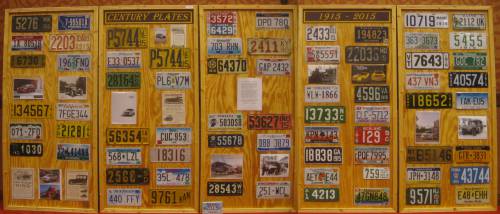 This set (here shown as a composite of two pictures) had a similarly historical theme, comparing the current-issue plates of 34 states with license plates of the same states from 100 years earlier. Fascinating, and thought-provoking...not least because there's no guarantee that this set will be repeatable in another 100 years.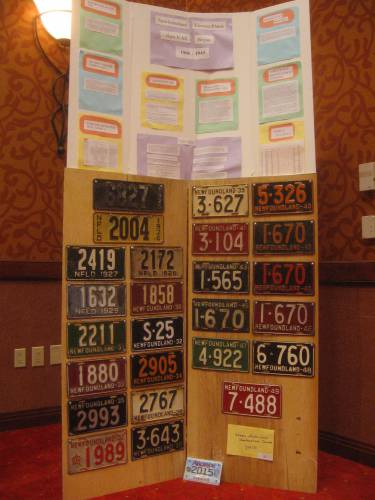 Shawn Auchinlock compiled this outstanding collection of early (and almost impossibly-rare) Newfoundland license plates. The earliest motor vehicle registrations began in 1906. Annual license plates began to be issued in the capital of St. John's in 1920 and spread throughout the entire dominion in 1925, which joined Canada as its tenth province in 1949.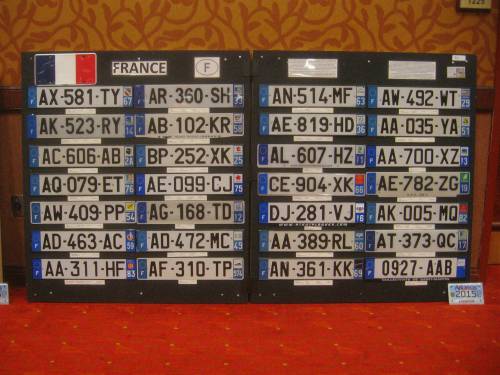 The nation of France recently discontinued its long-standing number plate code suffix system in favor of a suffix band and single numbering series. This display board contained a assortment from different regions of plates of this new design.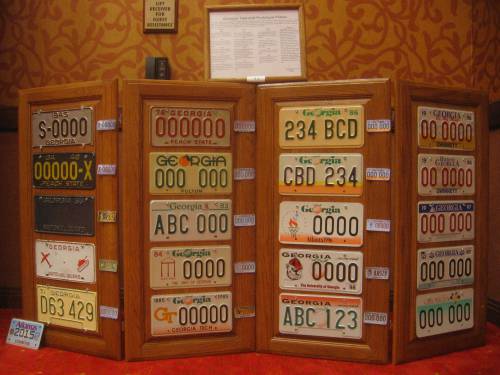 Weird and wacky prototypes and design exercises for Georgia license plates...some of them similar to production designs, and some of them far off. The 1985 Georgia Tech prototype design actually wound up being dusted off and used five years later as the general-issue base.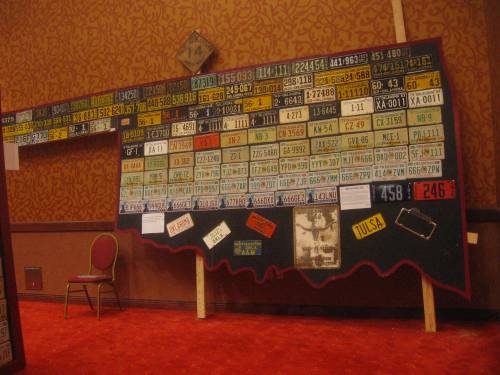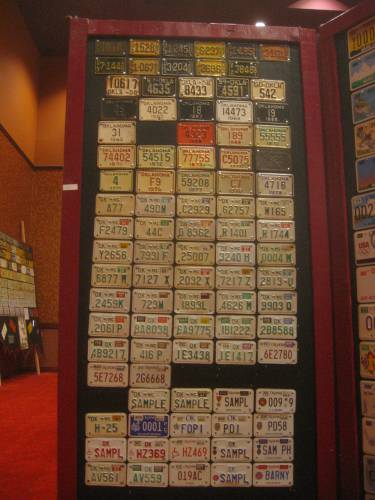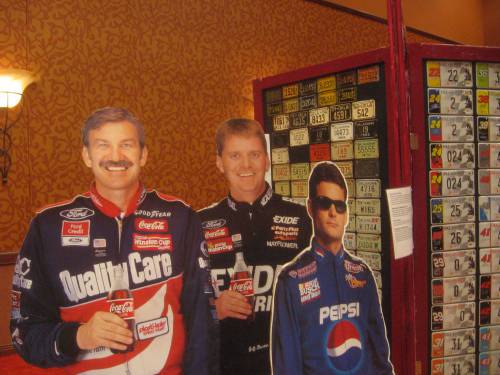 The single most expansive display was this colossal Oklahoma exhibit by Gus Oliver, which consisted of literally hundreds of plates mounted to seemingly a dozen display boards, took up an entire corner of the convention hall, and left no detail overlooked. I suppose the cardboard cutouts of NASCAR drivers were there to "set the mood" for the NASCAR-themed license plates (why is the OTC subsidizing a for-profit corporation at all?), though it was a little too over-the-top for me...