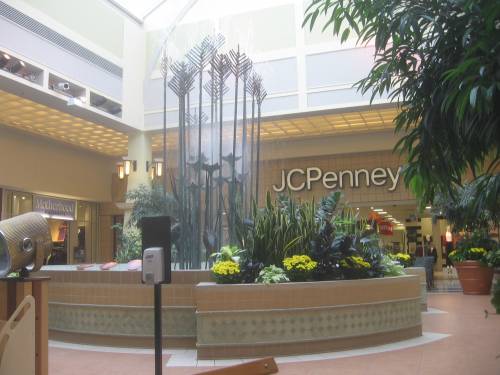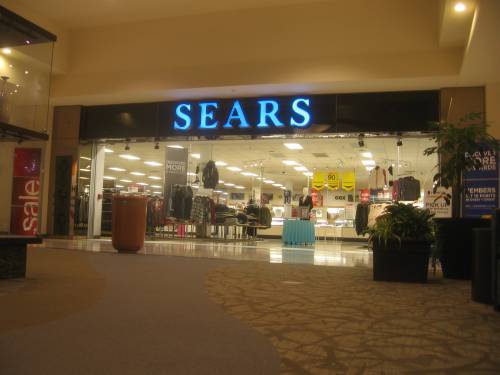 Morning broke in Fargo, North Dakota. Leaving the city was slow going, though. First, I was enticed by the smell of Perkins...even though they weren't running their all-you-can-eat pancake special and I got food poisoning the last time I went to one of their restaurants. Then, I was enticed by the distraction of another nearby construct: The West Acres Mall. I stepped inside and promptly discovered two epic surprises: A operational, coin-filled fountain original to the mall's 1972 construction, and a roman-lettered Sears sign that was miraculously still intact.
I came dangerously close to buying a tank top at 50% off (forgetting that I'd almost never have a reason to wear one) until I discovered that it had screen printing inside the front of the garment. Somehow, that was enough to wake me from my shopping stupor...and I made tracks north on U.S. 81.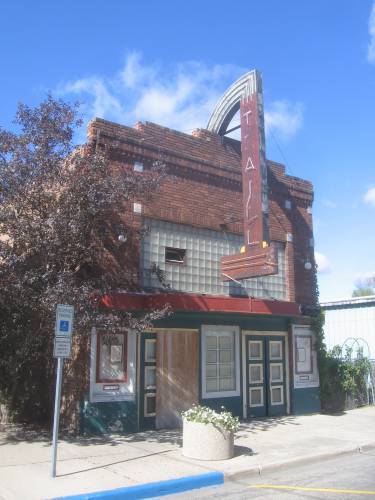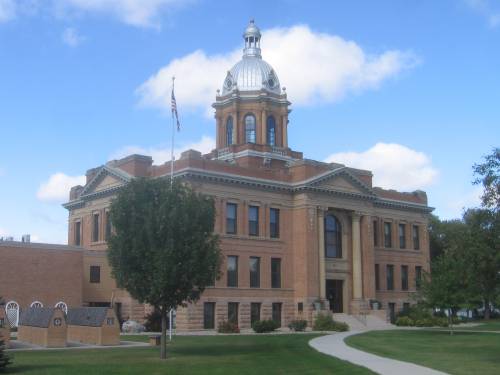 Most of North Dakota was very sparsely populated...and it felt very peaceful. Almost discordantly peaceful, given some of the sinister shit that goes on within the state's bounds.
One of the few incorporated places I encountered was Hillsboro, home of the forlorn Traill Theatre and county courthouse.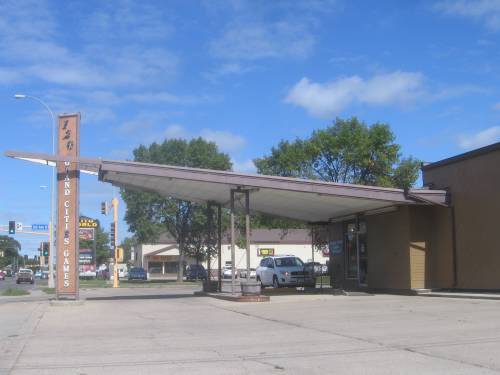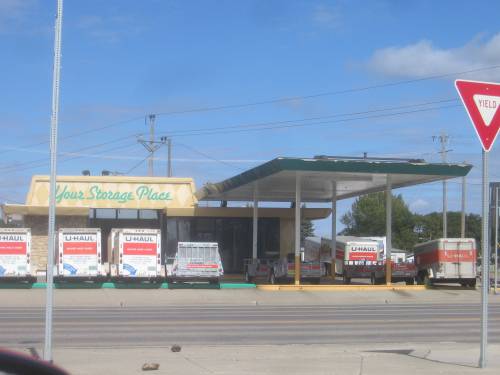 The moderately larger abode of Grand Forks (third largest city in the state) offered some roadside artifacts of its own, including a Phillips 66 gullwing canopy and a rare Matawan-style Texaco building. Both had been shorn of their pumps decades ago and turned into adaptive reuse.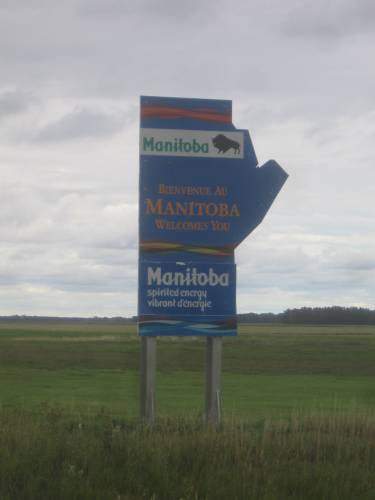 U.S. 81 had dumped me quite a few kilometres west of the main highway. When I slowly wheeled the car to the border crossing at Gretna, the customs official seemed suspicious. "Why are you going this way? Were you rejected at the other crossing?" I had nothing to incriminate myself, however, and was traveling lightly. The official collected my passport, followed up with questions about my trip details, employer, starting point, and other expected minutia, asked to look in the back of the car, jostled my suitcase momentarily...and left me to go on my way. I was mildly annoyed that I had to open my car (a far cry from the 1990s era when you could cross the border with a driver's license and no searching at all)...but compared to the experience I'd have four days later, it was quick, upfront, and painless.
I was thrilled and psyched to be in Canada at last. Which way to Winnipeg, though? I didn't have a good map, and I was well off the beaten path...I even ended up on dirt without trying. Everything in the prairies is laid out on a grid, though, and I successfully worked my way to the main road that I should have taken in the first place.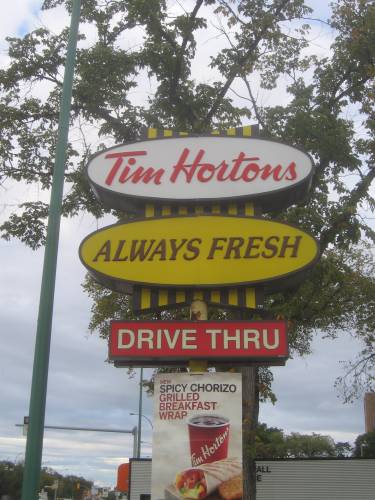 50 kilometres later, I was there. The day wasn't done, though: I stopped at Tim's for dinner, where I mustered up some energy and had the added bonus of receiving an American nickel in my change. I then drove around for over an hour both to gain a crash course on Winnipeg's street grid layout and to find my conspicuous, yet strangely hard-to-find hotel. I wound up arriving in the city the same day as an AC/DC concert, so traffic was tied up to oblivion in some corridors.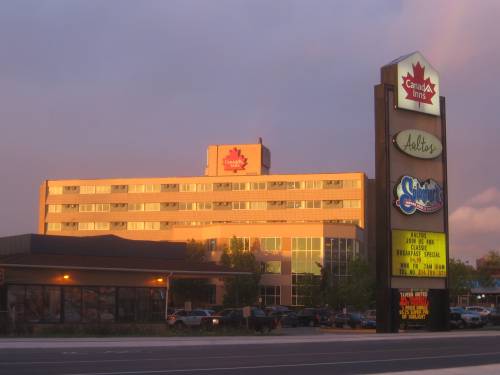 Winnipeg had the aura of a decidedly multicultural city, and I often heard languages other than English being spoken. It was also a vast place where seemingly anything and everything could be. I had been in Manitoba's capital for less than a day, but I liked it already.
I'd get to explore the city on my own in another day's time...but for now, it was time to relax.